In its lifetime, Il Ngwesi has won a number of national and international awards and features in the publication 'Authentic Eco lodges' (2010) where it is described as 'one of the most exemplary examples of deadwood architecture in the world'.
In 2017 Il Ngwesi appeared in National Geographic's 21 Places to Stay If You Care About the Planet, featuring sustainable, spectacular lodges that engage meaningfully with local communities and that are tucked into some of the planet's wildest places. Read the full story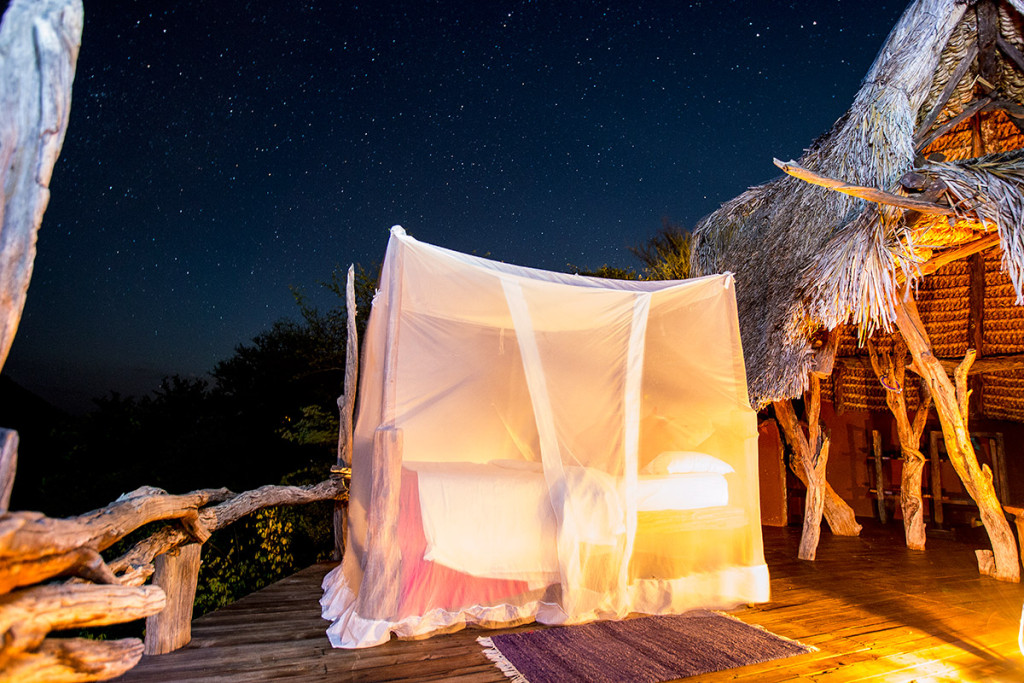 The lodge was a prize winner in the Equator Initiative in 2004; a First Choice Responsible Tourism winner in 2006; and a finalist in the category of Best Community Safari Property in Africa in the Safari Guide, 2011; it has also been silver-rated for sustainable tourism by Ecotourism Kenya from 2013-2015. In 2013, Il Ngwesi community members gave a presentation at the prestigious Royal Geographic Society in London.
An article published in Sustainable Tourism Report East Africa (published by Sustainable Travel & Tourism Agenda) Issue No. 3 2015 entitled 'Approaching 20: Reflections on Il Ngwesi' is available on request from ilngwesiuk@ilngwesi.com and provides an account of the journey, its successes and challenges as it enters its third decade.
Sunday Nation Article 16 October 2016 http://www.nation.co.ke/lifestyle/lifestyle/GOING-PLACES-Il-Ngwesi-stunning-community-owned-lodge/1214-3417892-eda7t4z/index.html